Lazy weekend mornings call for pancakes. Well, when I was growing up they actually called for omelets, baked potatoes, and lox (which not suprisingly remains one of my favorite meals ever) - but now times have changed and Lara is the one doing the growing.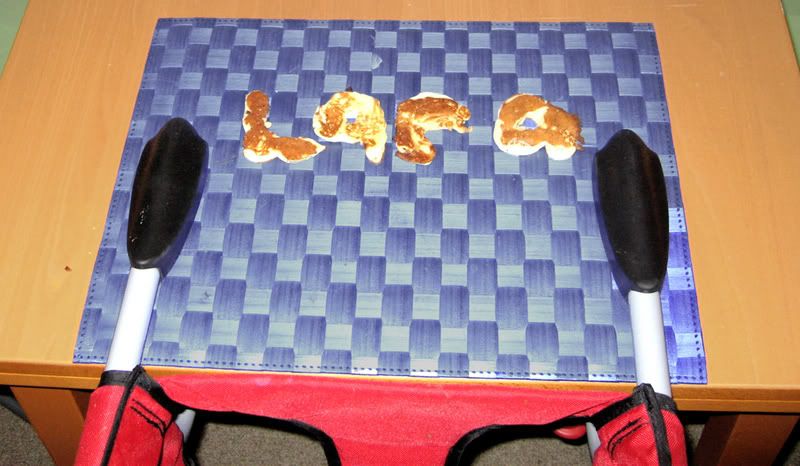 This is what the table looks like from her perspective... before she actually gets to it of course. Daddy's lovingly formed pancake letters didn't last three seconds before being devoured.
Of course, no morning is complete without some creating. Lara has recently taken to turning our kitchen into various art installations. Here is one of tupperware. Am I wrong, or is there a real eye to the way they are scattered? Ah, modern art of dischord - it makes everything look intentional and non-chaotic.