I love love love dangly earrings. Could this be because I don't have pierced ears myself? Perhaps. Long story short - I actually did get them pierced at 14 (take that, parents who said I had to be 15!), but the new holes were too much to take care of and you couldn't see any earrings I was wearing under my long hair anyway, so I let them close up.
Anyway, here are some I made for the be-punctured members of my family.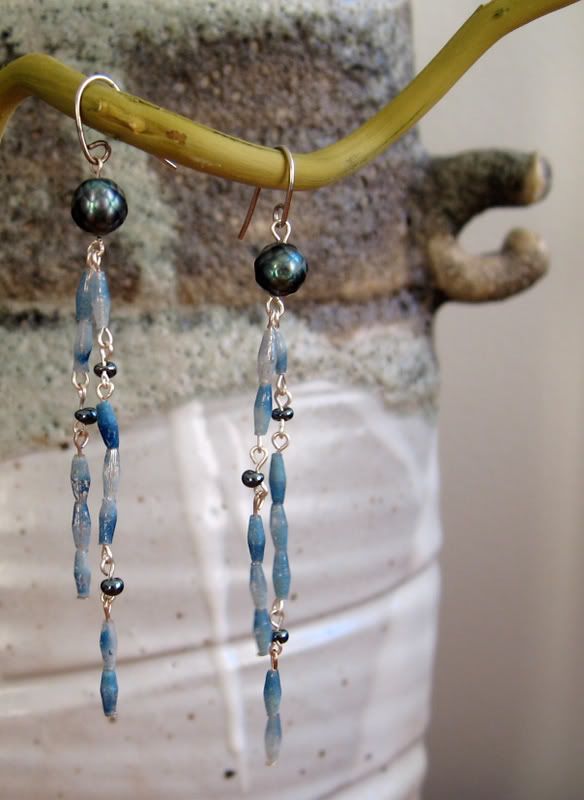 Handblown Czech glass with round faceted pearls.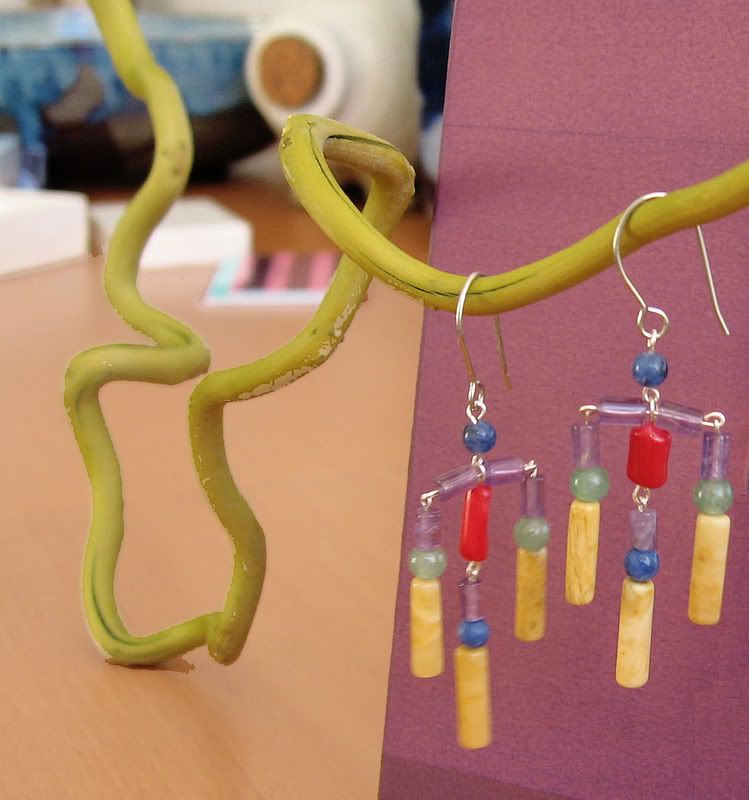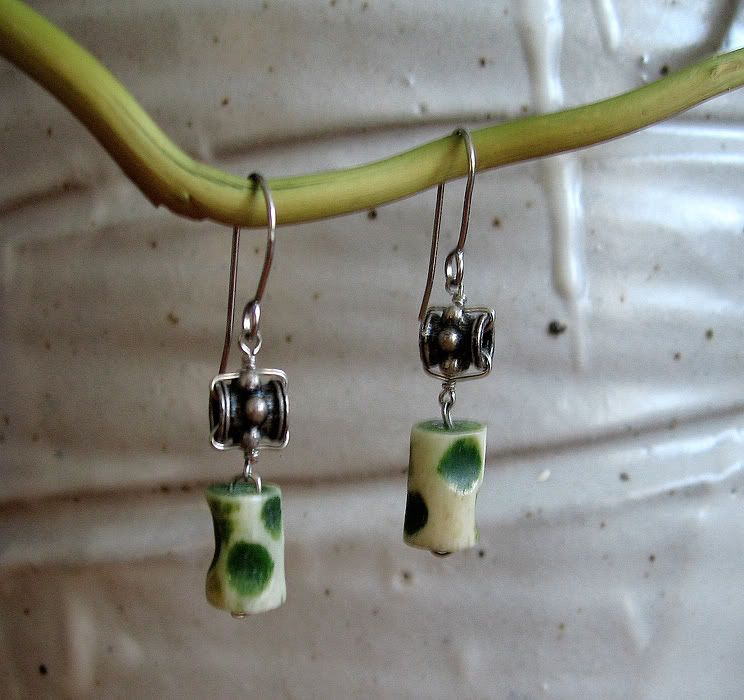 Wooden circle beads.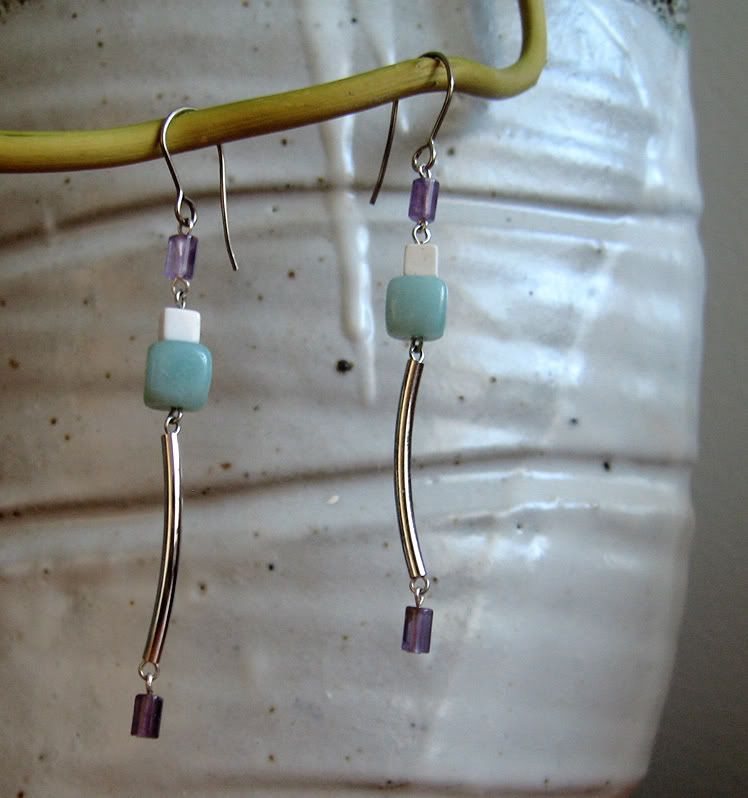 Amazonite, howlite (?), and purple quartz.