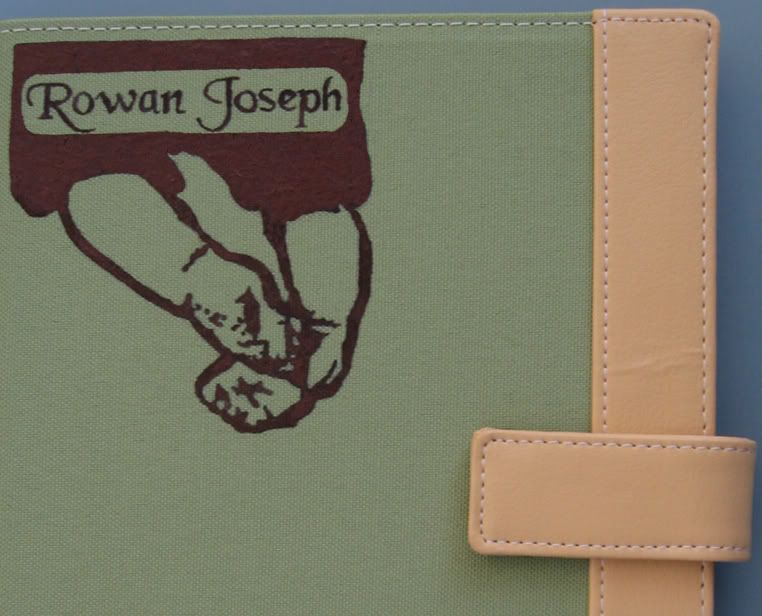 Another stencil I love! I do have to say, though, cutting out those tiny details is murder on the old repetitive stress injuries. But so worth it! This is for my friend Danielle's son... Ok, let's face it, it's really for her, in honor of his first birthday. He is Lara's best friend by default, since she is my best mom friend. She is an amazing woman, and I really feel grateful to have her in my life. Happy Birthday, Rowan!
By the way, what I haven't mentioned is that both this and
this
are canvas-covered photo albums I found on clearance at TJ Maxx. Have you been to that store? It's the best.