Didn't you love paper dolls when you were a kid? I remember constantly making new ones, and loving those little shoulder and arm tabs even more than the clothes themselves. I made one with a set of historical costumes for
my friend Jessica
's daughter. She lives inside her closet with all her gowns.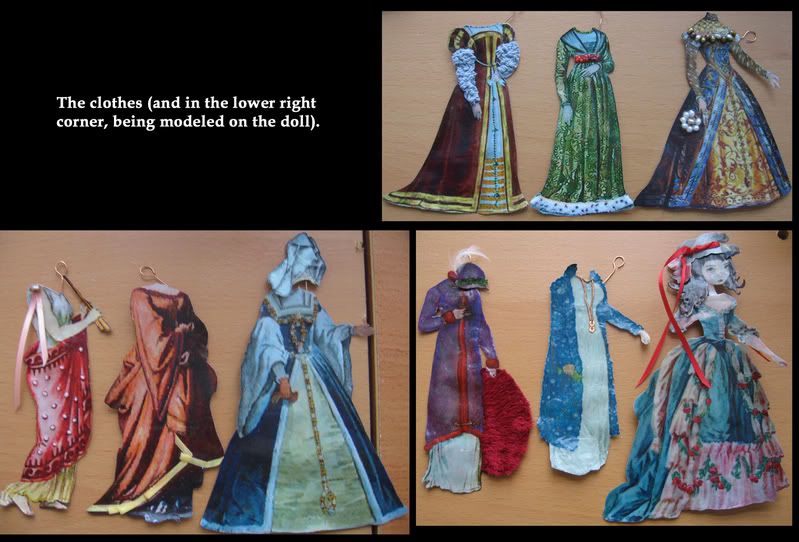 The doll is composed of a paper head and wire body - wire, so you can move her arms and legs around to fit into more than one pose. The costumes came from
here
(I added pencil, various beads, fabric, and things, and Mod Podged for durability).